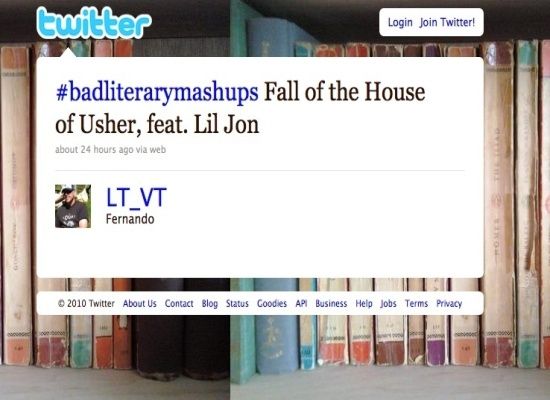 Fall of the House of Usher, feat. Lil John, Kafka on the Jersey Shore, and other deliciously awful literary mashups.
A wonderful essay over at The Millions on where we write and on making do with what you've got.
Introducing the Facebook novel.
Here's John Waters' secret to reading a lot.
What reading challenging books does to your brain. (All good things, I promise.)
The Hunchback of Notre Dame's eponymous Quasimodo may have actually been based on a real person.
Would you be seen in public reading science fiction? This lady wouldn't mind, but then again, I think she'd prefer to read it in private. If you know what I mean. Har.